Would You Like to:
Lower your cholesterol

Control your blood pressure

Maintain normal blood sugars

Lose 20 pounds or more

Eat for optimal health

Learn how to recognize a healthy, balanced diet

Learn why "diets" don't lead to successful, long term weight loss

Learn how to control your stress or emotional eating

Gain better control of your eating behaviors

Improved health and quality of life

Increase your energy level and improve mood swings

Fewer doctor visits and hospital admissions

Reduced cost of medication or eliminate the need for medication
What is Medical Nutrition Therapy?
Medical Nutrition Therapy (MNT) is an essential component of comprehensive health care that is provided by a Registered Dietitian-Nutritionist (RDN). If you suffer from a medical conditions or illnesses that may have a dietary component, you may be able to improve your health and quality of life by receiving MNT.
The Nutrition and Diabetes Education Center (NADEC) combine MNT, exercise and behavior modification with the most up-to-date research, to provide you with a personalized wellness program. We do not ascribe to "fad diets" and trends, but rather to individualized programs. Our goal is to develop sensible nutrition skills that can be adhered to for a lifetime. We provide a variety of services all designed to decrease your risk of disease, manage your weight, increase your energy level and develop healthy lifestyle habits
Individualized Medical Nutrition Therapy
Diabetes Education
Weight Management
Heart Disease
High Cholesterol
High Blood Pressure
Sports Nutrition
Nutrition During Pregnancy
Nutrition in HIV
Vegetarianism
Lactose intolerance
Food Allergies and Sensitivities
Iron Deficiency Anemia
Gastrointestinal Disorders

Pediatric Nutrition
Women's Health
Eating Disorders
Dietary Supplements and Herbs
Reactive Hypoglycemia
Osteoporosis
Celiac Disease
Fibromyalgia
Cancer prevention
Poly Cystic Ovarian Syndrome
Menopause care
General Wellness
Renal Disease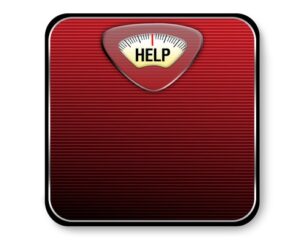 Weight Loss Program
Clearly, it's time for change! If you are ready to make the changes to get the weight off. Let NADEC assist you in getting the job done! Our nutritionist combines comprehensive nutrition counseling, onsite physical activity, health promotions, wellness coaching, lifestyle modification and health coaching to get results with weight loss. We believe that weight loss should be addressed on an individual basis.  The only way to produce true and lasting weight loss, is to address and modify those issues which have contributed the most to the unhealthy lifestyle and ultimately the weight gain.
Digestive Issues
The health of your gastrointestinal (GI) tract has a lot to do with your genetics, your present diet, and daily stress levels. GI abnormalities such as colitis, irritable bowel syndrome, celiac disease, Crohn's disease, or GERD are treated both nutritionally and medically. If you suffer from these diseases, a change of diet and lifestyle which also targets your stress level may be just the thing you need.
Bariatric
If you are considering or already had weight loss surgery, you know that adopting a healthy lifestyle is key to your success. Our program is designed to meet the unique needs of bariatric patients, helping to smoothly transition you back to normal eating. We have successfully helped thousands, not only lose excess pounds and maintain optimal weight, but also improve their health and wellbeing. Registered Dietitian-Nutritionists are the experts in developing meal plans for the individual. Our program incorporates the most up to date and complete diet and nutritional supplement recommendations necessary to meet the unique demands of both the pre and post-operative Bariatric surgical patient. Our nutrition experts will work with your bariatric surgeon's office to ensure we adhere to any specific dietary recommendations which may be unique to their facility. Our goal is to ensure you have the best outcome pre and post surgery. The ultimate goal is to assist you in losing the weight long-term.