The Nutrition and Diabetes Support Team
The Nutrition and Diabetes Education Center is a very busy private nutrition practices in the Washington D.C. metropolitan area. As the community and health professionals learn about our unique style of presenting nutrition and diabetes education we continue to expand our scope of practice and our team members. Here are our current team members who are available to make your experience with our facility a success.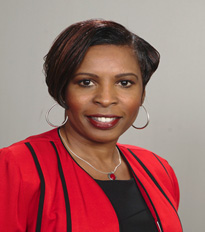 Sharon Hawks, MS, RDN, LDN, CDCES: Sharon is the owner and director of the Nutrition and Diabetes Education Center (NADEC). Sharon received her bachelor's degree from Michigan State University and her master's degree from Central Michigan University. She obtained additional certifications in the areas of diabetes education and physical fitness. She has over 20 years experiences as a nutrition expert, diabetes educator and a public speaker. Sharon has been listed in the national directory, "Who's Who in Diabetes Treatment, Education & Research." Sharon has consulted for numerous organizations throughout the years to include AARP, Lily Pharmaceuticals and D.C. Department of Transportation, For many years she was an adjunct professor at Bowie State University, instructing clinical nutrition in the nursing department. One of Sharon's greatest accomplishments came when she retired as a Major from the Air Force. She continues to use the skills she learned in the military to provide excellent care and commitment to each patient she encounters.
---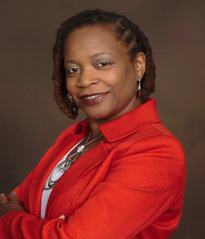 Natalie Tukpah, MBA, MSN, FNP-BC, APRN: Natalie is originally from New Jersey and attended Hampton University for her undergraduate degree in Nursing. She later attended Strayer University to obtain a Master's in Business Administration and LaSalle University where she received a Post Master Certificate in Wound Ostomy and Continence Nursing Education. She then received a Master of Science in Nursing Family Nurse Practitioner from Catholic University of America. She is a highly skilled health profession with more than 25 years of experience in geriatric medicine, wound care, Diabetes Management, and stress reduction modalities including Reiki Master, yoga, and aromatherapy. She received recognition for Nursing Advocacy and awarded as nominee for the Secretary of Veterans Affairs Excellence in Advanced Practice Registered Nurse. As a trained Diabetes Prevention Program Lifestyle Coach, she especially enjoys building relationships, and working with individuals to meet their goals and healthcare needs.
---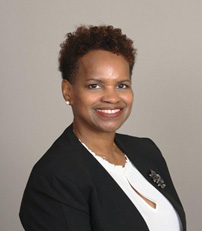 Claudia Morrison, RDN, LDN, CDCES: Claudia received her bachelor's degree from Howard University in the area of medical dietetics and additional expertise as a certified diabetes educator and a certified WellCoach. She is a healthcare professional with over twenty-five years' experience developing personalized diabetes self management plans, providing nutrition counseling in hospital inpatient and outpatient settings, educating communities on disease prevention and healthy lifestyle choices. For many years she has served as the lead diabetes team outpatient education coordinator for MedStar Washington Hospital Center-Washington, DC. As a trainer she educates patients, physicians, endocrine fellows, medical residents and nursing staff on continuous glucose monitoring and insulin pump management. Claudia's goal is to empower clients to identify and achieve their wellness goals.
---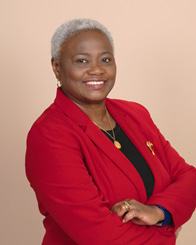 Ava Stevens, RN: Ava is a highly skilled registered nurse with over 28 years of experience with 15 of those years devoted to treating and supporting people living with cancer. Her professional background includes training in the areas of radiation therapy, chemotherapy, cancer research, diabetes and acute program management. As the lead nurse educator for NADEC, she delivers a complete range of RN services including triage, documenting patient history, assessing individual conditions and referral recommendations. As a lifestyle coach she manages the CDC's diabetes Prevention Program for the facility. Ava is trained in Reinke and massage therapy.
---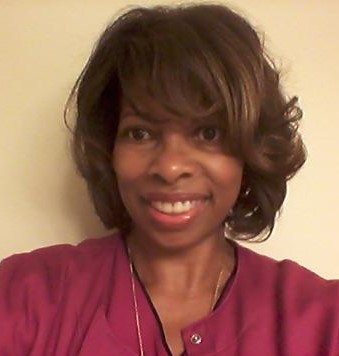 Tolores Holmes, RN: Tolores is a dedicated and patient-focused Registered Nurse with proven expertise in patient care, staff development and family advocacy. She has 20 years as a experienced educator and lifestyle coach for patients with diabetes, prediabetes and health complications related to disease management. For most of her career she has used her knowledge at Malcolm Grow Medical Center on joint base Andrews to develop and implement programs such as the diabetes care initiative, group lifestyle balance program, diabetes conversion map instruction and the initiation of the CoPilot diabetes health management system software. With numerous years of experience in diabetes education and disease management, Tolores brings a wealth of knowledge to NADEC and patient care.
---
Outstanding Support Staff
Dale P. Hawks: Office Manager
Charleita Jones: Systems and Billing Manager